Best Mastering Plugins 2018
Top 10 Mastering Plugins is a personal choice based on the tools i've found myself using the most. Now im testing and demoing all these plugins in Logic Pro X but they will all work perfectly well in any other DAW such as FL Studio and Ableton.
The List
IK Multimedia One Plugin

It includes an EQ, compressor, analog harmonic exciter, low-end enhancer and limiter that will let anyone achieve professional quality results in the blink of an eye. Just turn its knobs, experiment and hear the mojo.
The new ONE processor was designed as an "all-in-one" solution for easily crafting final masters or shaping the sound of single tracks as well as mix subgroups with astounding simplicity and mind-blowing effectiveness. It includes an EQ, compressor, harmonic exciter, low-end enhancer and limiter that will let anyone achieve professional quality results quickly and easily.The magic happens with the 2 big knobs "PUSH" and "VOLUME" - "PUSH" is a single knob that makes adjusting compression easy but precise and natural, and "VOLUME" - the one knob that makes your music sound louder without worrying about artifacts.
Download - http://bit.ly/IKone

In Depth - https://www.youtube.com/watch?v=AZTZqvG6Yh0
TDR Slick EQ M

TDR SlickEQ M (Mastering Edition) extends SlickEQ's proven concept into a fully-fledged stereophonic equalizer. Specifically developed for the audio mastering engineer, no compromises have been made to deliver an exceptional musical flexibility and audio fidelity.
Behind an intuitive user interface hides as staggering array of possibilities: A set of musical high-pass and low-pass filters including a low frequency "monoization" section offer detailed control over the signal bandwidth. Six powerful parametric filter bands give precise access over tone, timbre and the stereo image, and a sophisticated meta-filter offers direct and intuitive access to the brightness, hardness or equal loudness curve of an audio signal.
All filters except HP and LP operate in a parallel EQ configuration. The EQ bands in particular include an elaborate nonlinearity inspired by the musically beneficial side effects found in inductor filter technology. An effective auto gain mechanism automatically compensates for changes of perceived loudness while operating the EQ and last but not least, semi-intelligent signal analysis options allow matching the input signal's spectrum against a pink noise reference; or automatically setting the HP and LP filters according to the signal's audible bandwidth.
As with SlickEQ Standard and SlickEQ – Gentleman's Edition, a multirate processing scheme (a.k.a. "internal resampling") combined with elaborate signal processing techniques ensure the highest signal integrity is maintained throughout the processing.Download - http://bit.ly/TokyoDawn

In Depth - https://www.youtube.com/watch?v=KsEeOe2v_yA
NI Passive EQ

Download - https://www.native-instruments.com/en/products/komplete/effects/passive-eq/
PASSIVE EQ captures the rich, natural sound and presence of high-end, tube-powered studio gear. Its 'musical' character, even at extreme settings, makes this all-purpose EQ a natural choice for a wide range of production duties. Its ability to double as a premium mastering tool brings an unmistakable high-end-studio feel to every track, for beginners and experts alike. Exclusively modeled in collaboration with the renowned Softube, and running standalone in any DAW, PASSIVE EQ puts the professional touch at your fingertips
Lurssen Mastering Console
Created in collaboration with Mastering Engineers Gavin Lurssenand Reuben Cohen of Multi Grammy Award winning facility Lurssen Mastering, Inc. in Los Angeles, it puts you at the controls in the studio with all of the secret tools, settings and techniques that have made the Lurssen sound so sought after by the world's top-tier recording artists and producers.
It faithfully recreates Lurssen's "whole is greater than the sum of its parts" philosophy of mastering. With it, you get a top of the line mastering processor chain that has been created and tweaked by Gavin and his team to reflect the settings they use in the studio while mastering hip-hop, rock, pop and more. With Lurssen Mastering Console, you finally have a way to make professional sounding masters no matter whether you're in the studio or on the go.
Download - http://bit.ly/LurrsenCons
In Depth - https://www.youtube.com/watch?v=1cjwuOLGUqw&t=15s
Waves SSL Gbus Compressor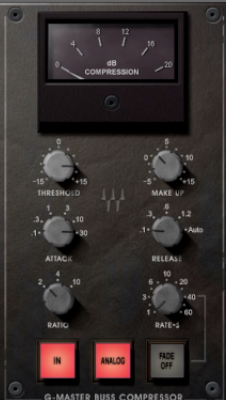 Based on the renowned master buss center compressor of the SSL 4000 G console, the Waves SSL G-Master Buss Compressor captures the unique sound of the original's IC input and twin VCA gain-reduction amplifier design. Prized by top engineers for its ability to "glue together" tracks, the SL 4000 G master buss center compressor is ideal for taming piano dynamics or adding punch to drums and percussion. Now, the ultimate finalizer that transforms a mix into a finished record can be yours - in the box.
Download - http://bit.ly/WavesBonus
In Depth - https://www.youtube.com/watch?v=dIt8u1SO6sU
FabFilter Pro MB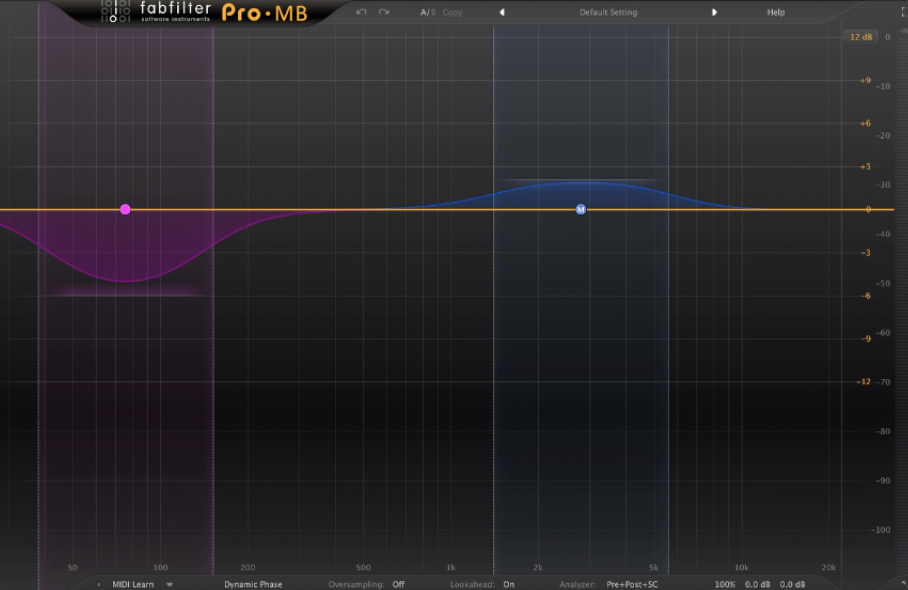 Instead of conventionally splitting the entire spectrum with crossovers, Pro-MB enables you to directly create a new band at the frequency range you want to work on. Think bands, not crossovers.
The interactive multiband display clearly shows that the rest of the spectrum stays untouched. And if desired, you can easily snap bands together to recreate a traditional crossover system.
FabFilter Pro-MB introduces a unique Dynamic Phase processing mode. It has virtually the same frequency response as traditional multiband processing, but doesn't introduce latency or pre-ringing, and only introduces minor phase changes when the gain actually changes. Of course, we have also included an excellent Linear Phase mode and a traditional Minimum Phase mode.
The powerful combination of high quality processing, optimized workflow using the interactive multiband display and all the expert features you need, makes Pro-MB both a lifesaver and timesaver!
Download - http://bit.ly/ProMB
In Depth - https://www.youtube.com/watch?v=dvPzumpCVFE
Olhorst DeEdger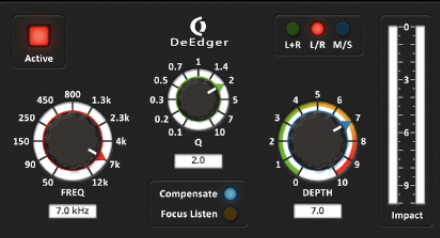 DeEdger introduces a new way of reducing the hardness of audio signals without negatively altering the original signal qualities.
The plugin operates in a threshold free manner, thus can comfortably handle any input signal level, type, and dynamic range. Where other plugins might under or over process, DeEdger only applies processing if any hardness is detected. Once detected, the hardness will be smoothed with remarkable elegance. After its initial setup, DeEdger can be left in a "set and forget" configuration without further attention.
Intricate time and frequency dependent mechanisms allow DeEdger to provide a very transparent process throughout. The initial concept, developed by a professional mastering engineer, focused on the demands of modern audio mastering and has also turned out to be equally useful for mixing.
Download - http://bit.ly/TokyoDawn
In Depth - https://www.youtube.com/watch?v=k1bSdmgaNlo
Ozone 8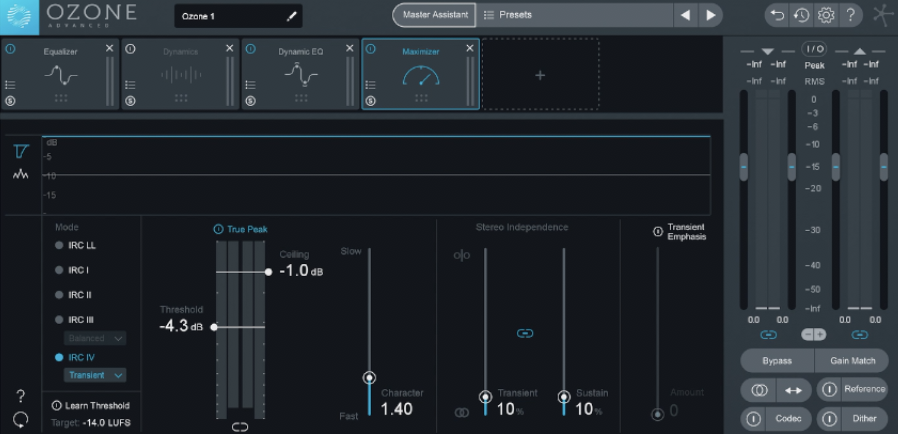 As the industry's most comprehensive mastering suite, Ozone 8 adds to its legacy by introducing new intelligent signal processing, spectral shaping, Tonal Balance Control, and more. Master your audio with over fifteen years of audio industry firsts at your fingertips. Enhanced with new, futuristic, intelligent features, Ozone 8 is your one stop for a tonally balanced, professional master with twelve essential mastering processors. It's the smartest version of Ozone yet.
Download - http://bit.ly/Ozone8DL
In Depth - https://www.youtube.com/watch?v=VUMzzbz0oKA
Audified Mix Checker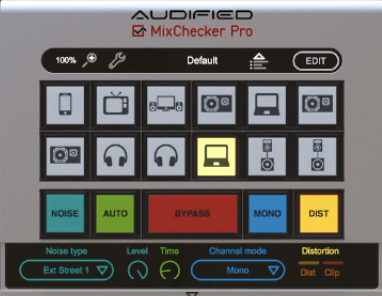 Have you ever wondered why your music, your videos, showreels, and movies do not sound well when you move out of your studio? Why do they lose punch and clarity that your awesome studio monitors deliver? That is because you do not use the same equipment the real people use. o bring the best quality to your audience, you need to check your mixes as often as possible. That is why we made MixChecker. Because we know You mix for the People. Plug it in the master track of your project as the last segment of your listening chain and quickly turn your studio monitors into classic reference monitors or several consumer devices.
Download - http://bit.ly/MixcheckPro
In Depth - https://www.youtube.com/watch?v=YEkcS3JESCQ
Waves J37 Tape Plugin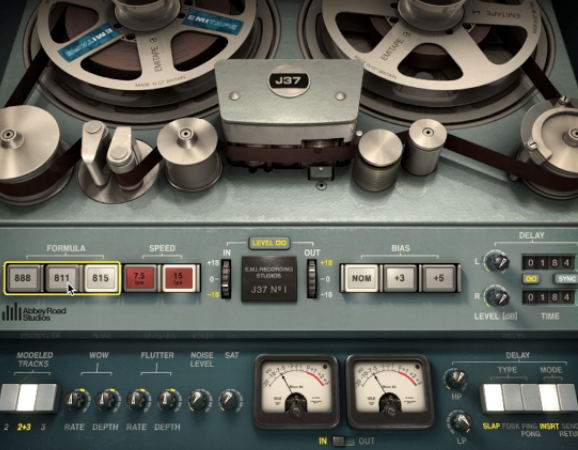 Waves and Abbey Road Studios present the J37 tape saturation plugin, a precision model of the very machine used to record many of the greatest masterpieces in modern music. With a variety of user-adjustable controls including Tape Speed, Bias, Noise, Saturation, Wow and Flutter, the Waves: Abbey Road J37 faithfully recreates the inimitable sonic signature of the original machine. In addition to the J37 itself, three exclusive oxide tape formulas have been modeled. Specially developed by EMI during the '60s and '70s, each formula has its own unique frequency response and harmonic distortion behavior. In order to push the envelope even further, a comprehensive Tape Delay unit has been added to complement those warm tones.

The Waves: Abbey Road J37 tape emulation plugin will bring stunning analog warmth to your digital recordings, delivering a level of hardware realism never before experienced "in the box."
Download - http://bit.ly/TapeJ-37
In Depth - https://www.youtube.com/watch?v=2-uC2An4Ue8